At Narra Dermatology we offer a variety of medical grade skin care lines designed to help meet the needs of a variety of skin care concerns and goals. We currently carry six lines in the office that have been carefully chosen by Dr. Narra to meet the needs of our patients. Please feel free to ask Dr. Narra or any of our expertly trained staff for help finding the right fit for your desired goals.
Obagi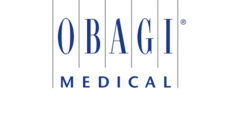 Obagi Medical Products, Inc., is a global specialty pharmaceutical company founded by leading skin care experts in 1988, and is now owned by Valeant Pharmaceuticals International, Inc. Obagi products are designed to help minimize the appearance of premature skin aging, skin damage, hyperpigmentation*, acne, and sun damage and are primarily available through dermatologists, plastic surgeons, medical spas, and other skin care professionals.
Epionce

Episciences, Inc. integrates 20+ years of research into the development of a highly effective non-prescription, dermatological product line we call Epionce. Epionce is a comprehensive and innovative skin care line designed to optimize the appearance and health of the skin.
Healthy Skin - Beautiful You
Our unique approach provides a blend of key botanical ingredients to reveal healthier-looking skin that can help defy the visible effects of aging - giving you smoother, more radiant skin.
Clinically Proven Results
Epionce products are rooted in hard science and are not an over-reaction to skin care industry trends. As the experts behind Epionce, we believe it is our professional obligation to prove Epionce is safe and effective. All Epionce clinical studies are unique in the industry as they adhere to the highest standards for clinical studies. We go beyond the traditional qualitative (i.e. how people think they feel) clinical results that most cosmetic companies follow, to scientifically-validated quantitative (i.e. what the trained investigator can definitely measure) clinical results.
Independent clinical studies have shown:
91% visible improvement in radiance and clarity
64% visible improvement in skin texture
38% visible improvement in fine lines
33% visible improvement in wrinkles
Skinceuticals

Our mission is to improve skin health. Dedicated to this purpose, we make one simple promise to provide advanced skincare backed by science. Born from decades of skin cancer research that led to pivotal breakthroughs in antioxidants, our high potency formulas are concentrated in pure actives and proven to penetrate optimally into skin. Made in the USA, our clinical skin care is used by dermatologists, plastic surgeons, and medispas for daily home care and to complement aesthetic procedures. We formulate to correct signs of aging, protect healthy skin, and prevent future damage.
ZO Skin Health, Inc.

ZO Skin Health, Inc. develops and delivers innovative skincare solutions that optimize skin health based on the latest advances in skin therapy technologies, unique delivery systems, bioengineered complexes, and exclusive formulations. By providing comprehensive skincare programs for physicians and their patients, ZO Skin Health, Inc. bridges the gap between therapeutic treatments and daily care, allowing patients to experience continuously healthy skin regardless of their age, ethnicity or unique skin condition.
SkinMedica
Optimal Skin Health Within Reach
Whatever your skin care needs or challenges may be, you deserve healthier looking skin. That's why we've dedicated nearly two decades of research to formulating advanced products. Your skin care professional can determine exactly what your skin type needs and help combine our products into a personalized regimen.
Founded by Physicians and Rooted in Science
We are committed to research and clinical data. Instead of providing quick fixes, we've developed products to promote the long-term health of your skin.
IS Clinical
YOUR SKIN, OUR SCIENCE…PURE CHEMISTRY
INNOVATIVE SKINCARE® is a scientifically advanced luxury skincare company that bridges the gap between science and beauty. INNOVATIVE SKINCARE® is dedicated to producing highly effective, clinically-validated skincare products that deliver dramatic physiological improvements to the skin