Body Toning in Issaquah, WA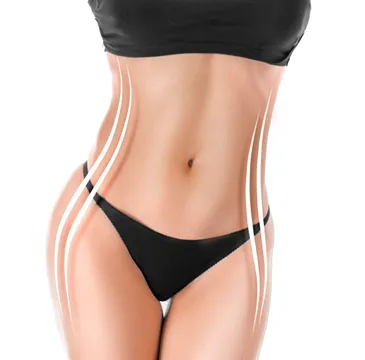 Let's be honest—trying to tone your body can be challenging and sometimes may even feel impossible. You may feel at a loss for how to get rid of a double chin, fat around your midsection or that extra fat around the bra line. No matter what you do, these problems don't seem to go away. This is when turning to our Issaquah, WA, cosmetic dermatologist Dr. Suseela Narra and the team at Narra Dermatology and Aesthetics for non-invasive body toning and sculpting could give you the results you're looking for.
What is body toning and sculpting?
When we talk about body toning we're talking about non-invasive treatment options that can painlessly and non-surgically target and eliminate body fat in areas of the body that may not respond to a healthy lifestyle. Through advanced laser, ultrasound or radiofrequency technology, we can heat up and destroy fat cells to help give you the toned, sculpted figure you're looking for. Better yet, you don't have to undergo surgery or need to take time off work to get the results that you want.
What are the benefits of body toning?
One of the major benefits of the body sculpting and shaping treatments we offer is that they are all non-invasive, which means no anesthesia, incisions or surgery. Treatments are comfortable and relatively painless. Most patients will kick back and read or play on their phones during their sessions (the average body toning session lasts about 30 minutes). Another benefit of body toning is that there is no recovery time, so you can walk out of our office doors and immediately return to your routine. No time off work, no recuperation, no side effects.
Who can benefit from body toning?
It's important to fully understand what our body toning treatment can and can't do for you so you can decide whether this treatment will meet your cosmetic goals. This is why we recommend that every individual who's interested in body sculpting treatment sit down one-on-one with our cosmetic dermatologist Dr. Narra so we can better understand your goals. Body toning is not a substitute for weight loss. Ideal candidates will be men and women who are within 10-20 pounds of their ideal weight but may be struggling to lose stubborn fat from their upper arms, back, sides, abdomen, buttocks, thighs and calves.
If you have questions about the body toning treatments we offer at our Issaquah, WA, practice, simply call Narra Dermatology and Aesthetics today at (425) 677-8867 to learn more.