Emsculpt Neo in Issaquah, WA
Want to feel more confident in your body? Do you find that despite a healthy diet and regular physical activity you still notice stubborn areas of unwanted fat? If you are a healthy individual who wants to say goodbye to love handles, stomach bulges or other problems areas, our Issaquah, WA, cosmetic dermatologist Dr. Suseela Narra and the team at Narra Dermatology and Aesthetics offer amazing body contouring results with Emsculpt Neo.

What is Emsculpt Neo?
Emsculpt Neo is a cutting-edge non-invasive body toning treatment that has been FDA-approved to reduce fat while simultaneously building muscle (yes, you read that right). If all those crunches you're doing aren't giving you a flat stomach or you still find yourself battling fat in the thighs, upper arms, buttocks or sides despite a healthy lifestyle, Emsculpt Neo could give you the result you're looking for without having to put in more time at the gym or having to go under the knife.
How does Emsculpt work?
Okay, we get it—you may be a little skeptical. After all, how can a treatment both build muscle and help you lose fat without working out? Emsculpt uses high-intensity focused electromagnetic technology to cause muscle contractions (the same type of contractions that occur whenever you do crunches). According to Emsculpt, one Emsculpt treatment is the equivalent of 20,000 crunches. This is how this body sculpting treatment can help you get rid of unwanted fat while also building muscle.
What should I expect from treatment?
Emsculpt sessions only take about thirty minutes. We will attach the applicator to the area of the body that you wish to treat. Even though you'll be lying down during your treatment, it will still feel like your body is undergoing a workout. This treatment is well tolerated by our patients and there is no downtime associated with Emsculpt Neo (you can go to work or return to your daily routine immediately after). Most patients benefit from multiple sessions spaced about 2-3 days apart. Of course, before you get Emsculpt Neo, you'll need to schedule a consultation with our team to make sure that we tailor this treatment to fit your goals.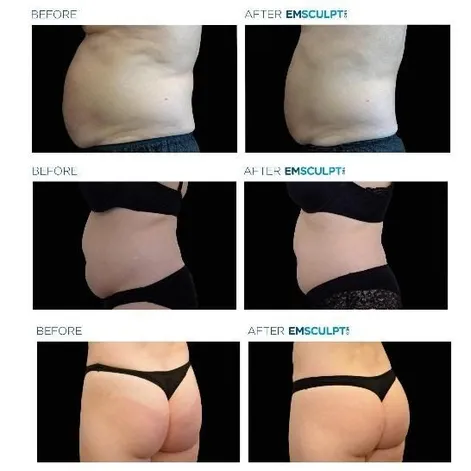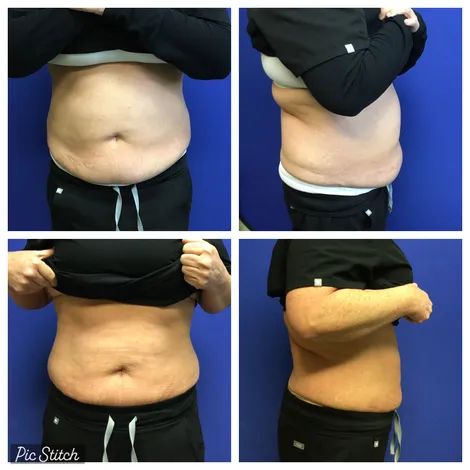 If you are interested in learning more about Emsculpt Neo and whether this is the right option for you, call Narra Dermatology and Aesthetics in Issaquah, WA, at (425) 677-8867 to schedule a no-risk consultation with Dr. Narra.